Gross Motor Development Wall Poster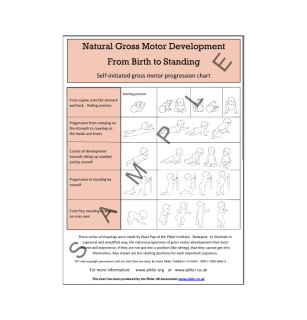 Gross Motor Development Wall Poster
This series of drawings illustrates the starting positions and sequences for the natural progression of gross motor development that most infants will experience if they are not put into positions they cannot get into themselves.
Printed on 120gsm paper.

NB 'Sample' appears across the image for image display purposes only - the actual posters do not have this.